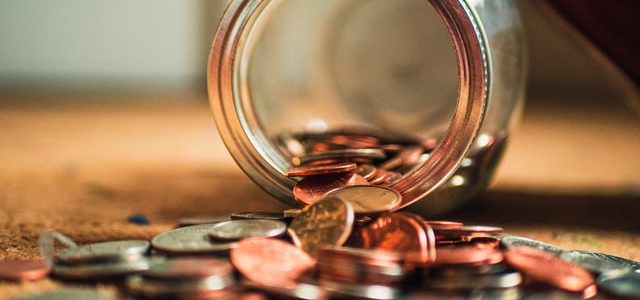 A Stark Warning on Costs to Obstructive and Picky Defendants
Will claim Solicitors, specialist no win no fee will dispute and will contest Solicitors, discuss the dangers of refusing to negotiate costs in relation to Will contest and Will dispute claims
What sort of behaviour in Will contest claims or Will dispute claims do the courts like to see?
We have previously written about the dangers of not engaging in what the courts (Judges) describe as ADR or "alternative dispute resolution". For example:
https://www.willclaim.com/contesting-a-will-the-danger-of-not-negotiating/
Yes ADR means active negotiation! The smaller the estate the harder it is to negotiate because there is a much smaller cake to divide and so any compromise whereby a slice is given away is going to be disproportionately harder than where the cake is "huge". However, that is precisely why it is a good idea to resolve this sort of inheritance dispute and/or will contest or will dispute claim. When lawyers are involved they are also going to have a slice for themselves and theirs gets bigger and bigger the longer the will dispute claim goes on. This then actually increases the risk to you as the client. We touch on how one form of ADR (called "mediation") can help to reduce the costs of your will dispute and will contest claims in the following:
https://www.willclaim.com/3-ways-keep-costs-low-will-dispute/
You can help yourself by listening very closely to your lawyer about this. He/she is professionally obliged to advise you about costs, risks and reward in relation to your claim. This is certainly part of the process which we deploy in any no win no fee arrangement to either bring or defend your case involving will disputes, inheritance disputes and will contest claims.
What can happen if you engage in more aggressive behaviour in Will dispute and Will contest claims?
Essentially you risk disaster! What follows are two compelling articles on a particular Inheritance Will dispute claim called Rochford v Rochford (2020) which was a claim by an adult child for financial provision from the estate of her late father under the Inheritance (Provision for Family and Dependants) Act 1975, on the grounds that he made insufficient provision for her by his last Will.
https://www.todayswillsandprobate.co.uk/main-news/a-stark-warning-on-costs-in-contentious-probate-matters/
https://www.lexology.com/library/detail.aspx?g=3394085c-f24e-4ae1-b8f0-f7369c524e34#:~:text=The%20judgment%20in%20Rochford%20v,(ADR)%20to%20resolve%20disputes.
His was a relatively modest estate amounting it seems to about £193,000. It follows that a negotiated solution was going to be the best outcome for all, but the Defendant seems to refused on the basis of an overly picky approach to disclosure. The Claimant succeeded and her Solicitor recalled the following about the claim:
The defendant (Mr Rochford's sister) defended the claim. The claimant proposed mediation at an early stage but the defendant refused on various grounds including; that the claim was hopeless and that the claimant had provided insufficient financial disclosure. By way of disclosure the claimant had provided months of bank statements, copies of her spending habits, details of loans, copies of her income protection insurance, details of the state pension shortfall and other information but the defendant argued this was insufficient and she could not understand the claimant's financial position.
The matter did not settle and was heard at a two day virtual trial on 21 and 22 January 2021.
At trial, Recorder Williamson QC considered the various factors in the Inheritance Act and awarded the claimant £85,000 in addition to the £25,000 legacy she already received under her late father's will. In addition because the claimant had 'beaten' an offer made under part 36 of the Civil procedure Rules in August 2019, he made a favourable costs order of:
Costs on the indemnity basis (higher rate) from September 2019;
An additional 10% on top for beating the offer;
Interest of 5%;
An interim payment of £60,000 towards costs on the grounds the costs should be assessed if not agreed.
The judge considered the defendant's arguments on disclosure and reasons for her failure to mediate at an early stage but was not impressed. He stated that these types of matters should consider mediation at an early stage especially where the estate is of a low value (£193,00). In respect of disclosure he considered that in cases where the parties involved are not of substantial means such arguments were not warranted. In this matter there were no complex trusts or offshore accounts and these were not super wealthy people. The defendant therefore could have taken a view on the amount of disclosure required.
The Defendant seems to have ended up with an order for costs of about £100,000 against her. She is unlikely then to have seen any benefit at all from the deceased's estate and may have had to pay some of the costs of the dispute from her own resources.
If you consider any of these facts and matters are of interest, are likely to apply to you, or you would like to ask us for more information about our no win no fee arrangement, or you
simply want us to assess your claim, then please do not hesitate to contact us for a confidential no strings chat.
We provide details about our no win no fee arrangements at https://www.willclaim.com/no-win-no-fee/.