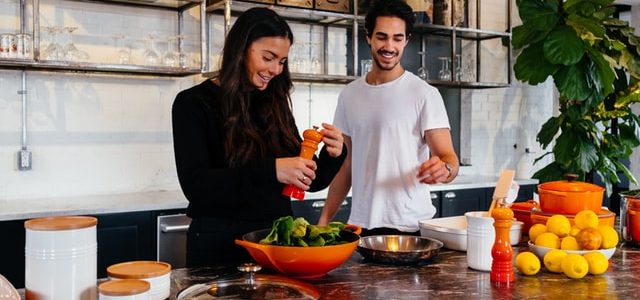 Do Privileged Adult Children Have Special Rights?
Will claim Solicitors, specialist no win no fee will dispute and will contest Solicitors, discuss whether children brought up in relatively affluent circumstances have special rights as an adult in relation to their parents' estate
Can adult children bring a claim for financial provision if they are disinherited?
We have discussed this in previous blogs. Yes, adult children can bring claims for financial provision against the estate of their parents if they are partly or completely disinherited. See for example:
https://www.willclaim.com/how-to-contest-a-will-how-hard-is-it-for-an-adult-child-to-bring-a-claim-for-financial-provision-under-the-inheritance-provision-for-family-and-dependants-act-1975/
To be clear, these sort of claims are not against the legal validity of the deceased's last Will per se; rather they are claims for a share of the estate. The statute providing access to this type of Will contest or Will dispute claim is the Inheritance (Provision for Family and Dependants) Act 1975:
https://www.legislation.gov.uk/ukpga/1975/63
Whilst in England and Wales an individual can make a Will completely disinheriting his or her children, wife or husband (or make gifts in "unfair" proportions to one or another), this quite plainly can create obvious difficulties, where, for instance he or she leaves infant children or a dependant wife or husband. Accordingly from the early 20th century a succussion of "family provision" Acts of Parliament were made to counter these problems. The most recent of these is the aforementioned '75 Inheritance Act.
When the Supreme Court (previously called the House of Lords) came to consider the issue of whether adult children could bring a financial provision under this Act and the criteria for such claims in a case called Ilott v The Blue Cross and others 2017 UKSC 17:
https://www.supremecourt.uk/cases/uksc-2015-0203.html
the Judgment by Lady Hale therein it provided a useful history of the background to the Act and in particular whether it was considered adult children should not normally be able to bring a claim. She confirmed that adult children should definitely be able to claim as per paragraph 59 of the Judgment:
The Commission considered limiting adult claims to children who were actually dependent on the deceased when he died, but rejected that because: "this would rule out a claim against the estate of a parent who had unreasonably refused to support an adult child during his life time where it would have been morally appropriate to provide such support. Moreover an adult child, who is fully self-supporting at the time of the parent's death, may quite suddenly thereafter cease to be so." Hence their final recommendation was to remove all age limits "leaving the court to distinguish
between the deserving and the undeserving" (para 76). But the Commission gave no further guidance as to who should be thought deserving and who should not. 60.
Does the privileged child have a right to be maintained in the manner to which he/she has become accustomed?
No. You will not be surprised to learn this and the courts have been firm when dealing with such claims albeit they may be couched in somewhat different terms. A child whose privileged upbringing leads him/her to expect a right to be maintained in the same manner from their parents estate is likely to be disappointed. So was the finding, in effect, by Sir Julian Flaux in Miles and another v Shearer 2021 EWHC (Ch) 23 April 2021:
https://www.bailii.org/ew/cases/EWHC/Ch/2021/1000.html
At paragraph 111 of his lengthy Judgment, which we reproduce below, he found in summary:
children are not entitled to expect to enjoy the same standard of living from their parents into adulthood;
a moral claim or something more than just the simple qualification of relationship is required to produce a favourable finding;
where the claimants financial resources are sufficient, there is unlikely to be the foundation of a claim.
Here, as mentioned, is paragraph 111 from his Judgment:
As is clear from the findings I have made, I have concluded that Tony did not have any obligations or responsibilities towards either of the claimants at the time of his death for a number of reasons, which can be summarised as follows:
(1) Whilst the claimants may well have enjoyed an affluent lifestyle until they were in their early twenties, when their parents divorced, they were not entitled to expect that standard of living indefinitely, nor did they in fact do so, given that, as I have held, the lifestyle choices they both made in terms of marriage and family were not dependent upon their father's financial support at the time or contingent upon his financial support in the future. The issue, as In re Jennings makes clear, is what obligations and responsibilities Tony had towards either of them at the time of his death, not any obligations or responsibilities he may have assumed towards them up until his divorce from their mother some ten years earlier.
(2) Tony had made generous provision for both claimants with the gift of money in 2008 which they were able to invest in property. He made it clear at that time that they could not expect any further financial assistance from him (which he repeated in his letter of 30 May 2008 to Lauretta). He maintained that position consistently, declining to assist them financially with their respective divorces. As I have said, that disclaimer of responsibility militates against his having any obligations or responsibilities towards either claimant at the time of his death.
(3) Since I am not prepared to draw an adverse inference against Pamela or conclude that she lied when she denied revoking the mirror will, this is not a case, unlike In re Goodchild, where the deceased was under some moral obligation to either claimant at the time of his death. Lauretta was in any event not a beneficiary under either of the wills and the entitlement of Juliet and her children does not arise until Pamela's death. No entitlement arose on Tony's death.
If you consider any of these facts and matters are of interest, are likely to apply to you, or you would like to ask us for more information about our no win no fee arrangement, or you simply want us to assess your claim, then please do not hesitate to contact us for a confidential no strings chat.
We provide details about our no win no fee arrangements at https://www.willclaim.com/no-win-no-fee/.