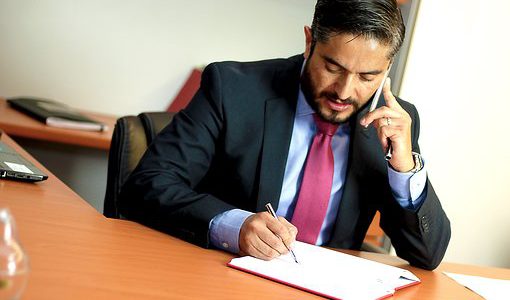 Ten Steps to Help You to Secure No Win No Fee Assistance
WILL CONTEST CLAIM – TEN STEPS TO CONSIDER TO SECURE OUR NO WIN NO FEE ASSISTANCE (BUT NOTE IF THIS INFORMATION IS NOT AVAILABLE OR ONLY PARTLY SO, WE MIGHT STILL BE ABLE TO HELP YOU SO PLEASE DO ASK!)
SECURING NO WIN NO FEE ASSISTANCE IN A WILL DISPUTE CLAIM
It is not unfortunately a given that in every Will dispute or Will contest case, one of our lawyers will be willing to handle your claim under a no win no fee arrangement. Plainly they have to be certain that the claim has "legs" or at least the potential to be "won" and further that they will be paid if they do win. So what helps us to decide. Here is a ten point guide:
1. You must be honest at all times and provide us with the good as well as the bad points. It sounds obvious but unfortunately it is sometimes the case that an exaggerated story is provided to attempt to secure our services (which has often been embellished following discussions with other Solicitors).
2. The no win no fee Solicitor in a Will dispute or Will contest claim has to be satisfied that the estate is large enough to mean that he or she will be paid if the Will is won. Again it sounds obvious, but we are sometimes approached by individuals to deal with a Will dispute or Will contest claim where the estate has only a very limited value. We cannot professionally act where our fees will seriously impact on the likely benefit to our client.
3. Provide us with the date of death if you can.
4. Provide us with the date of the Will if you can and where there is likely to be a previous Will, then please tell us about that as well.
5. Please describe to us (if you can) your likely benefit under any disputed Will along with information about your likely benefit under a previous Will. Please also tell us if you helped the deceased in relation to his/her business, their property and/or by means of the provision of care, perhaps in exchange for promises (to inherit the property and/or business later on) but for no or limited payment, salary or other consideration or if you actually contributed to the purchase of a house or other property/business.
6. Please tell us who is likely to have drafted and arranged the execution (signing and witnessing) of the disputed or contested Will and any circumstances which you consider might effect its validity, to include, for instance:
(a) any likely undue influence to procure a Will which might not reflect the deceased's true testamentary wishes;
(b) any likely problem with the deceased's "mental capacity" at the time the disputed Will was made;
(c) any likelihood the deceased's signature on the disputed or contested Will was forged;
(d) any likelihood that the two witnesses to the deceased's signature on the disputed or contested Will (required by virtue of section 9 of the Wills Act 1837) weren't present when the Will was signed by the deceased (so that they didn't see he or she actually sign the Will or acknowledge his or her signature which was already made).
7. Where after the disputed Will was made, the deceased was either married or divorced, then we will need to know about it as that might affect the legal validity of the disputed or contested Will and/or to whom the deceased's estate is actually left (if he or she left the estate to a spouse and they subsequently divorced, the bequest within the disputed Will is treated on the basis as if the spouse had died already).
8. We need to know whether the deceased was living with or maintaining anyone when he or she died.
9. We need to understand the configuration of the deceased's family and where you fit in; for instance, whether the deceased was married, divorced or widowed and the number and approximate dates of birth or his/her children.
10. Finally, and to determine whether you might have an alternative claim under section 2 of the Inheritance (Provision for Family and Dependants) Act 1975, please confirm:
(a) your date of birth;
(b) your health issues if, for instance, ill-health has led you into financial difficulty;
(c) details of those you might be caring for, where again, this has led you into financial difficulty;
(d) as applicable, promises by the deceased to provide for you after his/her death;
(e) details of your broad financial circumstances where they have (or will in the future) mean that you are likely to have serious financial needs.
If you consider that any of these facts and matters are likely to apply to you, or you would like to ask us for more information about our no win no fee arrangement, or you simply want us to assess your claim, then please do not hesitate to contact us for a confidential no strings chat.