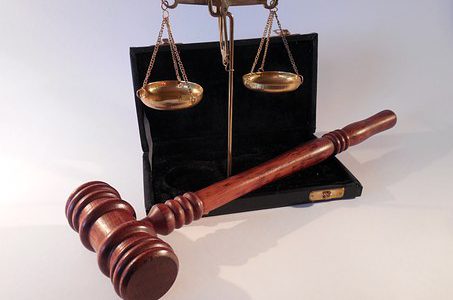 The Danger of an Undue Influence Claim
WILL CONTEST CLAIM – RELYING ON UNDUE INFLUENCE IN A WILL DISPUTE
1. In the case of Seager v De Jong (https://www.dailymail.co.uk/news/article-7132053/Award-winning-table-tennis-coach-locked-2million-inheritance-battle-aunts-neighbour.html) a dispute arose over a wealthy widows' (Ada Richards) 1.5 million pound plus estate. She wrote a Will in May 2010, a year before she died, leaving it in its entirety to a close neighbour, Mr De Jong. He had become her main carer and had even moved into her house after she broke her hip in 2007. The Will seems to have been carefully prepared and was witnessed by a retired Barrister and Ms Richards GP. There cannot then have been any real question over her legal capacity to make the Will – this was an all or nothing claim that she was unduly influence by Mr De Jong to make it.
2. The claims that she was unduly influence to make the Will and the subsequent Will dispute were actually brought by her nephews, Derek and Ian Seager. There seems to have been a question over their previous involvement in her life. Clearly though they had an interest in the outcome of the claim so they would have presumably inherited on the basis of an intestacy (which applies where there is no Will) if the disputed May 2010 Will was overturned or under a previous valid Will. NOTE, one has to have an interest in the outcome of a Will contest claim to be able to pursue it in court.
3. In September 2010 an alleged assault took place by Mr De Jong (over Ada Richards). He was tried and acquitted, but there were some subsequent comments by Ada which strongly suggested she no longer wanted him to benefit from her estate which appear to have been accepted by the Court. In fact, it appears to have been this which persuaded the Seagers (amongst no doubt other similar matters) to pursue this claim to a trial. However, there lay its fundamental weakness. Whilst this aspect of the claim was clearly provable and its seems successfully proven, this did not on its own invalidate the Will. Whilst one suspects it was referred to in terms that one could glean from these facts that the Will itself (which was made some 4 months before) could only have been procured by undue influence. Unfortunately, this undoubted logic couldn't necessarily provide this as a causal link; more so, given the nature of the two witnesses to the May 2010 Will (as mentioned one was a retired Barrister and the other was Ms Richards GP). The claim by the Seagers then failed.
WILL CONTEST CLAIM – MEDIATION TO ALLEVIATE THE RISKS
4. We don't have all of the facts to hand about in particular the efforts to avoid the trial. However it is clearly best policy to try and avoid one, if at all possible, given the risks (and costs) associated with losing one.
5. A mediation might have enabled the parties to explore each other's claims in much greater detail, thus revealing the strengths as well as the obvious weaknesses and the fact of the deceased's change of mind over her Will in this case, might have had a
much greater impact on the nature of any settlement negotiated in a mediation, as quite frankly it was quite an embarrassment to the current Will beneficiary, Mr De Jong. What I am saying is that in the context of a mediation, there are slightly different forces at work and the morality of ones case might well be one of them.
6. In case you need any reminding about what a Mediation entails, then have a look at https://en.wikipedia.org/wiki/Mediation. It is a formal negotiation hosted by a trained facilitator called a "Mediator". It is not a face to face discussion per se as it has to be done in the correct setting where each party has a private room, with a separate one for the Mediator which can sometimes double as a meeting room for all of the parties. However, more often than not, the parties themselves don't meet although there are often meetings between their professional advisors.
7. A successful mediation in this case would have avoided the costs and risks associated with the trial. Effectively the settlement would have "bought" them off.
If you consider that any of these facts and matters are likely to apply to you, or you would like to ask us for more information about our no win no fee arrangement, or you simply want us to assess your claim, then please do not hesitate to contact us for a confidential no strings chat.