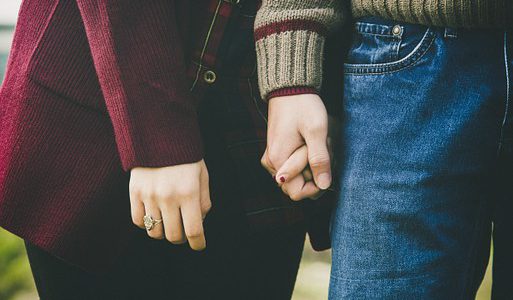 Your Rights as the Deceased's Partner or Common Law Wife/Husband
It is a common misconception that the deceased's partner or his/her common law wife/husband has a right to inherit the deceased's estate or to a share of it. This is often the reason cited for him/her not to have made a Will. Unfortunately the law in general doesn't recognise this although perhaps it should (!). If then the partner or common law wife/husband dies unexpectedly leaving no Will, what happens to their property is determined by the rules of intestacy, which usually means that their estate goes to the nearest living blood relative (or adopted son/daughter).
There are some limited exceptions to this where for example the couple lived together as "man and wife" and/or where there was a dependency be it only the provision of a "roof over my head" (in other words the provision of accommodation) or some other form of maintenance or financial assistance. In these instances the Inheritance (Provision for Family and Dependants) Act 1975 can be brought into play to provide a remedy to this potentially unfair situation. See then:
http://www.legislation.gov.uk/ukpga/1975/63
In particular the following provisions under this Act enable a former partner or common law wife/husband to bring a claim for "financial provision" – in other words to require the estate to pay for accommodation or some other form of maintenance which the court determines is "reasonable" given the circumstances. The relevant provisions are:
[F5(1A)This subsection applies to a person if the deceased died on or after 1st January 1996 and, during the whole of the period of two years ending immediately before the date when the deceased died, the person was living—
(a)in the same household as the deceased, and
(b)as the husband or wife of the deceased.]
[F6(1B)This subsection applies to a person if for the whole of the period of two years ending immediately before the date when the deceased died the person was living—
(a)in the same household as the deceased, and
(b)as the civil partner of the deceased.]
and
any person (not being a person included in the foregoing paragraphs of this subsection) who immediately before the death of the deceased was being maintained, either wholly or partly, by the deceased;
This was the position in Thompson v Ragget & Others (2018) EWHC 688 (Ch) – see:
https://www.familylawweek.co.uk/site.aspx?i=ed189181
In Thompson the Claimant (who was the deceased's surviving partner or "common law wife") had lived with him for around 42 years. She was 79 years old. She had been financially dependent on him throughout that time and at his death. She was awarded a cottage outright, a payment of £8,844 in respect of renovations and moving costs and a lump sum of £160,000 for on-going living costs. We paste an extract from His Honour Judge Jarman QC's Judgment below:
36. The issue then arises as to whether Elidyr Cottage should be transferred to her outright, or by virtue of a life interest with power of advancement. In Illot v The Blue Cross and others [2017] UKSC 17 [2017] 2 WLR 979, the Supreme Court dealt with a claim under the Act by an adult child in which it emphasised that the statutory power is to provide maintenance, not to confer capital. Lord Hughes, with whom the other Justices agreed, referred at paragraph 15 to a decision of Munby J, as he then was, in In re Myers [2005] WTLR 851, which concerned a similar claim by an adult child. The award was not of an outright capital sum but of a life interest together with power of advancement designed to cater for the possibility of care expenses in advanced old age. Lord Hughes observed that "If housing is provided by way of maintenance, it is to be provided by way of maintenance, it is likely more often to be provided by such a life interest rather than by a capital sum."
37. All cases are fact sensitive and in the present case that possibility is a reality. Mrs Thompson is elderly and in need of care. There is detailed evidence as to such need. Moreover, in her case, as a cohabitee and dependent the matters referred to in paragraphs 33 and 34 above must be considered.
38. Mr Troup referred me to cases where cohabitees have been awarded an outright transfer of property to cater for accommodation needs. In Negus v Bahouse [2007] EWHC 2628 (Ch) His Honour Judge Roger Kaye QC sitting as a judge of the High Court, awarded a flat to the cohabitee of the deceased on the basis that a clean break was needed from an antagonistic situation with the deceased's family. His Honour Judge Behrens QC, also sitting as a judge of the High Court, took a similar approach for similar reasons in Webster v Webster [2009] 1FLR 1240, [2008] EWHC 31 (Ch). At paragraph 41, the judge also relied upon the long period of cohabitation, the problems which might arise with improvements and repairs if only a life interest were granted, and the possibility of the cohabitee wishing to raise money on the property. Such an approach was approved by the Court of Appeal in another case, Musa v Holliday [2012] EWCA Civ 1268. Unsurprisingly, it was not thought necessary to cite these authorities to the Supreme Court in Illot.
39. There is not the same degree of antagonism in this case, certainly not between Ms Evans and Mr Berisha on the one hand and Mrs Thompson on the other, although it is likely that this litigation has had an adverse effect on the relationship. It was Mr Hodge who mostly had dealings with the former. However, it is evident from the witness statements of Ms Evans and Mr Berisha that they have adopted Mr Hodge's aversion to Dean receiving anything from the estate. This is reflected in the offer made, which was expressly on the basis that neither Mrs Thompson or her family should have anything to do with the estate.
40. Given the very long period of cohabitation, and given that that it is Dean and his wife who will be providing the care for his mother at the cottage, in my judgment it is reasonable to provide for her maintenance accommodation in which Ms Evans and Mr Berisha have no interest. They will still be neighbours, but that is a different matter. Such an approach is likely to facilitate all concerned moving on from this litigation. Mrs Thompson will be able take decisions relating to her home, such as making structural alterations or raising money without the need to seek permission.
If you consider that any of these facts and matters are likely to apply to you, or you would like to ask us for more information about our no win no fee arrangement, or you simply want us to assess your claim, then please do not hesitate to contact us for a confidential no strings chat.